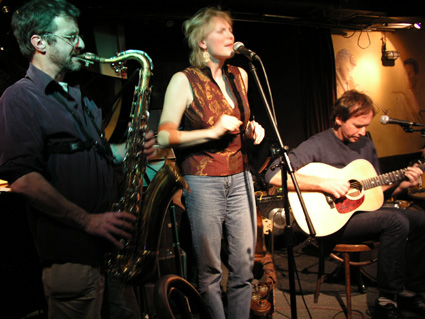 Occasionally Tim Whitehead has joined us on tenor sax.
He can be heard a couple of years on from this picture on 'Late In The Day'.
This is Tim's birthday party at the 606 club in Fulham, where we're not playing jazz exactly.. we were just there to baffle the punters!