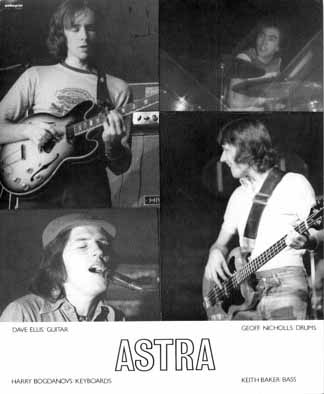 A slightly later version of Dave's band Astra in 1976 with one of the many changes of lineup...
Harry Bogdanovs played keyboards and went on to work with Kiki Dee, Elton John and the Shadows and wrote hits for John Farnham and Amazulu amongst others. At the moment working with David Knopfler.
Geoff Nicholls played drums and was the drummer/ presenter in the BBC's "Rockschool" as well as being the drumming dog in "Animal Crackers"
Keith Baker played bass and I think became a bank manager(!)