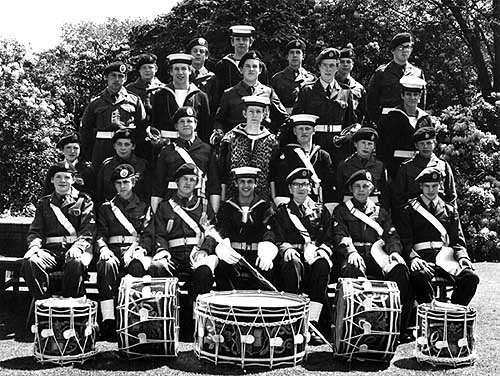 1967 and Dave's first band in Liverpool.
DE is the sailor in the centre of the back row.
Also in the band was Tim Whitehead (the sailor third row up, far right), now a renowned sax player - then a bugler like Dave.
Brian Shacklady is the airman to the left of Tim, and Chris Flint is in the rather fetching leopardskin outfit.